Running a cleaning business means handling many tasks and facing challenges that affect your success. From client engagement to quality control, each facet plays a vital role in delivering exceptional service. However, these tasks can become increasingly intricate as your business grows. In this article, we explore how embracing cleaning business software can streamline your operations and pave the way for sustainable success. We'll delve into the advantages and potential roadblocks of digital transformation, helping you make an informed choice for your cleaning company's future.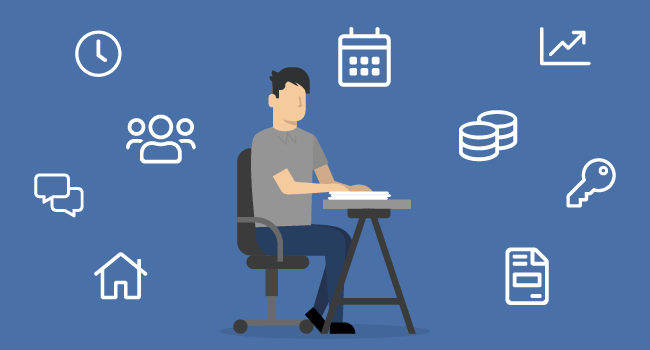 Operations and Challenges in Running a Cleaning Business
Running a cleaning business involves a complex web of interconnected operations and challenges that impact its success. Let's take a closer look:
1. Client Engagement and Cleaning Appointments
Client engagement initiates with discussions about specific cleaning needs, including cleaning frequency, task details, and unique requests. Accurate communication here is critical to meet client expectations.
2. Scheduling and Planning
After client agreements are made, scheduling appointments becomes a significant task. This entails aligning client preferences with staff availability, often involving a meticulous review of existing schedules and potential reshuffling to accommodate new appointments.
This process grows in complexity as the business expands, potentially leading to overlapping bookings and underutilised staff, which can affect client satisfaction.
3. Invoicing Precision
The next critical operation is invoicing. Ensuring that all services are accurately included in invoices is essential to prevent revenue loss. Precision in setting invoiced amounts according to agreed-upon terms is vital for maintaining client satisfaction and relationships.
4. Quality Control
Quality control plays a pivotal role in cleaning businesses. Maintaining consistent and high-quality cleaning services is paramount for client satisfaction and a positive reputation. Satisfied clients are more likely to continue using your services, reducing the need for costly client acquisition efforts. On the other hand, if quality isn't maintained, it can result in dissatisfied customers, which might harm your company's reputation, lead to a loss of clients, and make it harder to attract new ones.
5. Payroll Management
Payroll management is fundamental in the ever-evolving landscape of the cleaning industry. It involves collecting employee timesheets and calculating wages, including any additional allowances. With the industry facing challenges related to workforce shortages and increasing competition for skilled workers, maintaining employee satisfaction through efficient payroll practices becomes even more crucial. Timely and accurate payroll processing is not only a legal requirement but also essential for employee morale and retention. Delays and errors in payroll can lead to significant dissatisfaction, potentially driving away valuable employees and making it harder to attract new talent.
These operations and challenges are the core of running a successful cleaning business. Addressing them effectively is key to ensuring efficiency, client satisfaction, and overall business prosperity.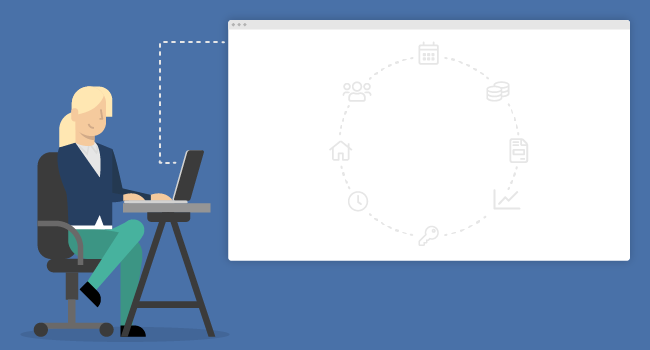 Embracing Digital Solutions: Enhancing Efficiency and Overcoming Challenges
The operations we've explored are the backbone of any thriving cleaning business. However, they are not without their complexities. Luckily, digital tools can simplify these tasks, making them more efficient and effective.
1. Streamlined Operations
Cleaning business software emerges as a cornerstone of efficiency, providing a suite of tools that streamline operations. From intelligent scheduling to seamless task allocation, these digital aids transform your cleaning business into a well-organised and highly productive entity. No more manual shuffling of schedules or staff coordination headaches.
2. Enhanced Quality Control
In an industry where clients are increasingly demanding documentation to verify service quality, digital audits serve as an invaluable tool for cleaning businesses. These audits allow for secure, cloud-based storage of audits and photos, enabling real-time quality control and quick response to any issues. By meeting the rising demand for professional documentation, digital audits not only streamline your operations but also give you a competitive edge in client satisfaction and trust.
3. Cloud-Based Accessibility
The advent of cloud-based solutions has revolutionised business operations. It ushers in unprecedented flexibility and accessibility, which are now considered the hallmarks of a modern, agile business. With cloud-based systems, you gain the ability to access critical data and manage your operations from virtually anywhere, ensuring that you're always in control, regardless of your location.
While it's important to note that there is an initial investment in digital software, the time-saving benefits can often offset the monthly cost. The digitalisation journey is not merely about staying up-to-date with technological trends; it's about transforming your cleaning business into a more efficient, competitive, and customer-centric entity. By embracing these digital solutions, you pave the way for a future where your business thrives, and your clients enjoy top-tier services.
In another insightful read, "Mastering the Art of Quotation: Calculating the Right Price for Commercial Cleaning," we unravel the secrets to help you determine the correct price for commercial cleaning services.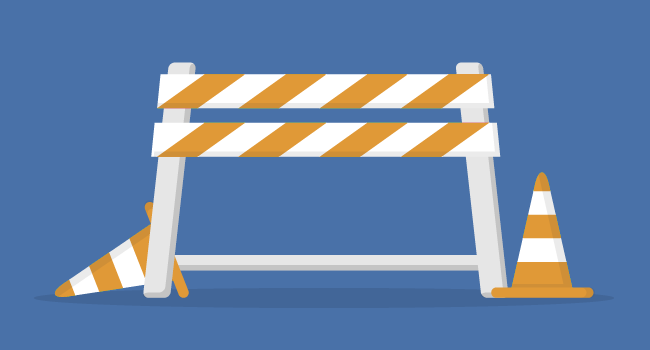 Potential Roadblocks in the Digital Transition
Transitioning to a digital platform is a significant step, one that promises enhanced efficiency and streamlined operations. However, it's only fair to acknowledge that this journey can come with its own set of challenges:
1. Initial Setup Time
Embracing digital solutions requires an initial investment of time and resources. Implementing new software, training staff, and adjusting to a new workflow can initially seem daunting. However, it's important to view this as an investment in the future. The long-term gains in efficiency and streamlined operations far outweigh the initial hurdles.
2. Learning Curve
Like any new endeavour, adopting new cleaning business software comes with a learning curve. Employees may need time to become proficient with the tools, and this adjustment period can affect productivity. However, with the right guidance and support, businesses can help their staff seamlessly navigate this phase, setting a strong foundation for future success.
3. Employee Adoption
Getting your team onboard with digital tools can be a challenge in itself. Some employees may be resistant to change or unfamiliar with technology. Effective training and clear communication are key here. Demonstrating how these tools simplify their daily tasks and improve efficiency can encourage adoption and help your team see the benefits of the transition.
It's essential for businesses to consider the cost aspect as well. While no software is entirely free and there is a monthly cost associated with digital solutions, companies should conduct a thorough cost-benefit analysis. Creating a business case tailored to your company's specific needs can help determine if the time-saving benefits can offset the monthly cost. Navigating these roadblocks is a part of the digital transition process. With patience, support, and a clear vision of the benefits, businesses can successfully transition to a more efficient and digitally empowered future.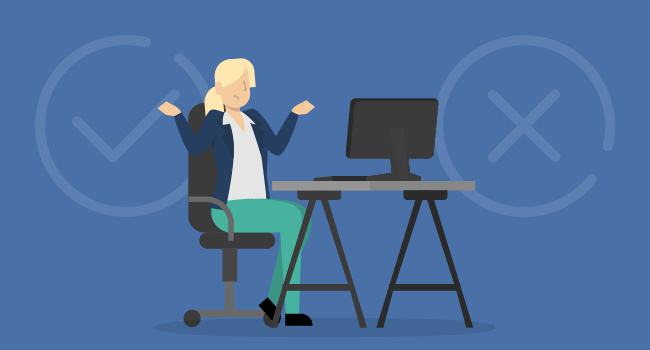 Is Digital Transformation the Right Choice for Your Business?
After delving into the operations and challenges involved in running a cleaning business, it's essential to consider whether digital transformation is the right path for your company. Let's briefly summarise the advantages and disadvantages of embracing digital solutions, as discussed earlier:
Advantages of Digital Transformation:
Efficiency and Organisation: Digital tools streamline operations and make it easier to organise tasks and personnel.
Quality Control: Digital tools strengthen quality control, ensuring that your cleaning services consistently meet high standards.
Cloud-Based Accessibility: Cloud-based solutions offer flexibility and accessibility, allowing you to manage your operations from virtually anywhere.
Disadvantages of Digital Transformation:
Initial Setup Time: Embracing digital solutions requires an initial investment of time and resources. Implementing new software, training staff, and adjusting to a new workflow can initially seem daunting.
Learning Curve: Adopting new cleaning business software comes with a learning curve. Employees may need time to become proficient with the tools, affecting productivity initially.
Employee Adoption: Getting your team onboard with digital tools can be a challenge. Some employees may be resistant to change or unfamiliar with technology.
It's worth noting that for smaller cleaning businesses with a limited number of clients and employees, manual methods may work adequately. However, as your business grows, the challenges in operations expand. At this point, opting for a scalable solution like digital software can significantly improve efficiency, streamline your business processes, and ultimately ensure your success.
If you're considering this transformative journey or have questions about how digital solutions can elevate your cleaning business, we're here to help. Feel free to contact us to explore how our cleaning business software can meet your specific needs. At CleanManager, your success is our priority, and we're eager to assist you every step of the way.